We take pride in crafting customized menus with local ingredients, authentic flavors, and fresh produce. With evolving and rotating menus we show you just how important you and your favorite meals are to us! High-quality ingredients and passionate chefs paired with unique gathering spaces make the perfect combination for a delicious meal.
Our Commitment to Quality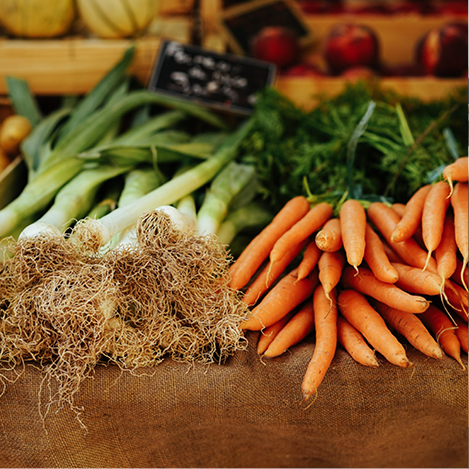 We're dedicated to preparing "quality you can taste" food. With local ingredients that transform into nutritious recipes, we are committed to pleasing your tastebuds.
Our Food Experts Are Here to Help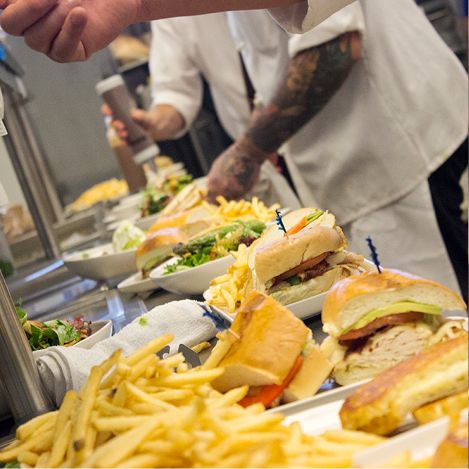 From our passionate chefs to our dietietic tech and local suppliers, the food you eat matters to us! We ensure you have a variety of options to meet your needs! 
Our Food And Your Questions Answered
Hey, this is your food and we want to ensure you are happy! Feel free to ask your questions or leave us comments, we value your feedback. 
Nutrition 
We love happy and healthy Seawolves and we know food influences health and wellness. We pride ourselves on providing delicious, nutritious, and locally-sourced food. And that's a promise! Fresh fuel comes in many different forms and our goal is to support our Seawolves in all of their dietary needs. The variety of food and beverages we serve confirms that each and every Seawolf and guest's food desires are met with excellence. 
Special Diet Needs
We strive to make sure your specific dietary needs are met to make your dining experience just how it should be- enjoyable and easy. In our venues, as well as online menus, look for the nutrition icons listed next to the food items including vegetarian, vegan, gluten, gluten-free, dairy, eggs, fish, nuts, shellfish, soy, and wheat. 
Menu Options
Vegetarian 
We offer vegetarian options through each of our venues. Meatless alternatives, as well as plenty of veggies, can be found from The Kitchens to Stomping Grounds, and everywhere in between.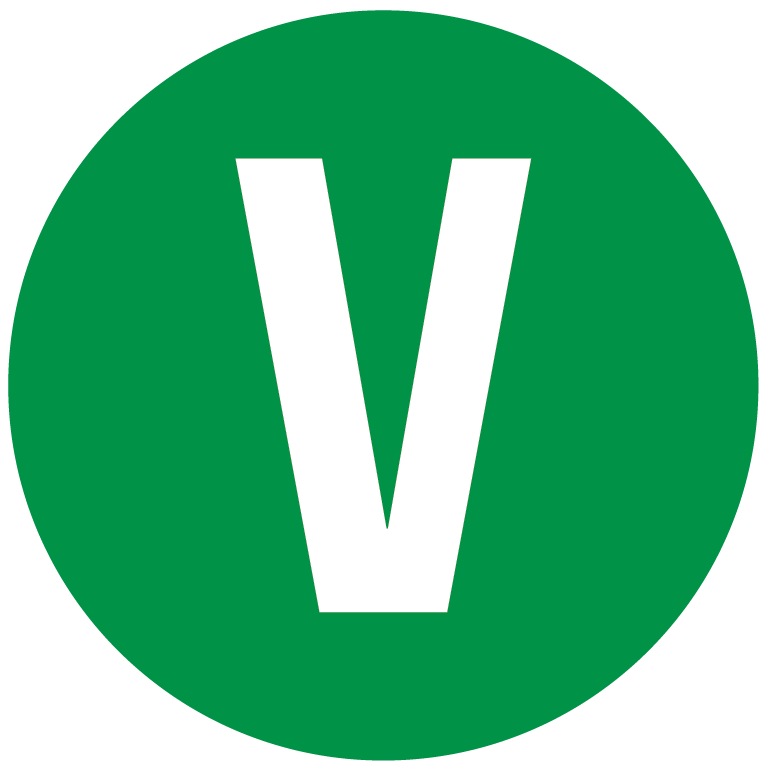 Vegan
A variety of vegan options are available including vegan burgers made-to-order at Flame, a salad bar with fresh-cut veggies, protein options, tofu entrees at Sizzle, and smoothies at Charlie Brown's Café are just some of the choices we offer. 
For those who are dairy-free, don't sweat it! Our milk alternatives are found throughout our various venues. From almond milk to soy milk to coconut milk- we've got you covered! Each venue offers alternatives to suit your needs and preferences. 
Allergens 
Have another allergy or dietary restriction? Contact the Culinary Services team to discuss how we can help YOU get the food and support you need.